Cohn David
fondatore Spot.Us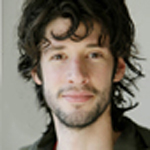 David Cohn is the founder of Spot.Us, a project of the nonprofit Center for Media Change that allows an individual or group to take control of news in their community by sharing the cost (crowdfunding) to commission freelance journalists to write important, or uncovered, news stories. So how does Spot.Us work?
1. Anyone can create a story tip. Example: "I would like to see somebody do an investigation into the quality of our water in San Jose."
2. Journalists create pitches that can be inspired by your ideas.
3. We get pledge donations – but nobody's credit cards are charged until we reach our goal. This way you know your pledge will play a meaningful role and won't be squandered.
4. The finished content is licensed under a Creative Commons license and Spot Us will try and get it published in as many places as possible.
5. If any news organization wants exclusive rights to the story, they will have to refund a percentage of the original donations – so you will get your money back to invest in a new story.
6. Democracy flourishes, you feel good.