Pitzer Andrea
Nieman Narrative Digest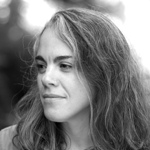 Andrea Pitzer is editor of the Nieman Narrative Digest, a moderated compendium of narrative journalism assembled by members of the Nieman Foundation for Journalism at Harvard University.
Good narrative is very good for journalism. Readers flood papers with praise after strong stories run. Viewers email broadcasts with their opinions after provocative pieces. Narrative also broadens coverage, harnesses reporters' full personal comprehension and writing skill. It explores everyday life as readers live it. Narrative is a powerful way to portray situations involving race, class, privilege, want, turns of fortune good and bad. It's good for animating dull stories about regulatory change and community demographic change, stories that seem abstract until made manifest through portrayal of the lives involved. It's a good way to organize stories built from many small scenes, each a part of the puzzle. And while doing all this, the storyteller's voice imparts the feeling of intimacy that has been a casualty of ever larger and more anonymous news organizations.
Established in 1938, the Nieman Foundation for Journalism at Harvard University administers the oldest midcareer fellowship program for journalists in the world. More than 1,300 journalists of accomplishment from 88 countries have received Nieman Fellowships and benefited from a year of study and exploration at Harvard University. The Nieman Foundation also publishes the quarterly magazine Nieman Reports, the nation's oldest magazine devoted to a critical examination of the practice of journalism. Additionally, the foundation is home to the Nieman Program on Narrative Journalism and the Nieman Watchdog Journalism Project, which encourages reporters and editors to monitor and hold accountable those who exert power in all aspects of public life. In 2008, the foundation established the Nieman Journalism Lab, which aims to identify best practices in journalism and emerging business models at a time when the industry is experiencing rapid change. The project conducts research in partnership with the Harvard Business School, the Berkman Center for Internet and Society and the Hauser Center for Nonprofit Organizations and illustrates how new media tools can help print journalists successfully make the transition to digital journalism while maintaining high journalistic standards.