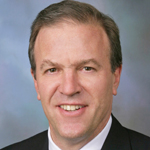 Jonathan Hart heads the Media and Information Technologies practice at the U.S.-based law firm Dow Lohnes PLLC.  He practices in the firm's Washington, D.C. office.
Jon specializes in the representation of media and technology companies (and the journalists they employ) on a broad range of matters, including libel and newsgathering, copyright and other intellectual property, data collection and privacy, transactions and commercial contracts, and litigation.  Jon has been representing businesses that gather and distribute news and information, sell advertising, market goods and services, and build community on the Internet for as long as there has been a commercial Internet.  He has been representing journalists and news organizations for 25 years.  His clients include dozens of websites (both for-profit and non-profit), newspapers, magazines, radio and television stations, technology and telecommunications companies, and professional and trade associations.
Jon is counsel to the Online News Association, was on the faculty of the Stanford Professional Publishing Courses from 1994 through 2009, and has taught in the Yale Publishing Course since 2010.  He is a contributor to the International Libel & Privacy Handbook (Bloomberg 2006).  The sixth edition of his book, Internet Law: A Field Guide, was released by BNA Books in November 2008.  Before entering private practice, Jon clerked for United States Circuit Judge Jerome Farris and United States District Judge Almeric Christian.  He is a graduate of Middlebury College and Stanford Law School.