Rakotomalala LovaRakotomalala Lova
Global Voices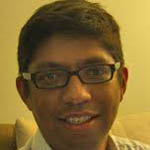 Lova Rakotomalala è attualmente il direttore per la regione francofona di Global Voices. E' ricercatore in ingegneria biomedica per strumenti di diagnostica mobile a basso costo in contesti con risorse limitate.
Cresciuto in Madagascar, crede fermamente nello sviluppo internazionale dei media digitali come strumento per promuovere il cambiamento sociale e la trasparenza nei paesi in via di sviluppo. Attualmente approfondisce questi temi frequentando la Woodrow Wilson School of International Affairs and Public Policy all'Università di Princeton. Lova è anche parte integrante del team di Foko, una ONG volta a promuovere l'esposizione on-line di progetti sociali locali in Madagascar.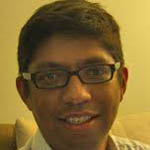 Lova Rakotomalala is currently the editor of the Francophone region for Global Voices. He is a researcher in biomedical engineering for low-cost mobile diagnostic tools in resource limited settings. Raised in Madagascar, he has a strong interest in international development and digital media as a tool to promote social change and transparency in the developing world. He is currently attending the Woodrow Wilson School of International Affairs and Public Policy at Princeton University to further that specific interest. He is also part of the core team of Foko, an NGO driven to promote the online exposure of social grassroots projects based in Madagascar.