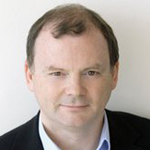 Richard Sambrook è Global Vice Chairman e Chief Content Officer del gruppo Edelman, la più grande agenzia di relazioni pubbliche indipendente a livello mondiale.
Richard Sambrook è stato, fino a marzo 2010, il direttore della BBC Global News division e quindi il responsabile dell'emittente per le notizie diffuse a livello internazionale attraverso la radio, la televisione ed i new media. Della divisione fanno parte anche BBC World Service radio, BBC Monitoring, BBC World television e i servizi di notizie internazionali online dell'emittente. Dal 2001 al 2004 è stato direttore di BBC News. La sua prima esperienza alla BBC, la più grande emittente televisiva all news del mondo, è stata nel 1980 con il ruolo di sub-editor nella redazione radio.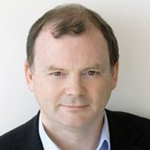 Richard Sambrook is Global Vice Chairman and Chief Content Officer of Edelman, the world's biggest independent public relations company.
Richard Sambrook was until March 2010 director of the BBC's Global News division, responsible for leading the BBC's international news services across radio, television and new media. The division contains BBC World Service radio, BBC Monitoring, BBC World television and the BBC's international-facing online news services.  He served previously as director of BBC News from 2001 to 2004. The BBC is the world's biggest broadcast news operation. Richard's first job with the BBC was in 1980 as a sub-editor in the radio newsroom.