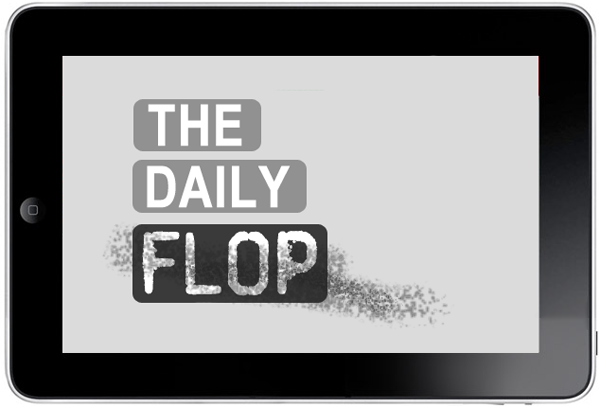 The Daily, la prima testata concepita solo come app per iPad, chiuderà il prossimo 15 dicembre. È stata lanciata in pompa magna da News Corporation il 2 febbraio 2011, reclutando vari giornalisti di fama nei media americani. Le perdite ammontano a circa 30 milioni di dollari all'anno.
Il nostro nuovo notebook su Spundge è una raccolta di articoli che analizzano le implicazioni di questo spettacolare flop per il settore dell'industria giornalistica.
The rise and fall of The Daily
Implications for the news industry of this spectacular flop.
dailyflop, daily