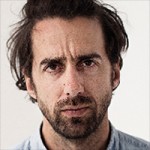 Jamie Bartlett è direttore del Centre for the Analysis of Social Media (CASM) per il think-tank Demos, con il quale è diventato una delle figure di riferimento in Gran Bretagna in materia di politica e tecnologia. Il suo Ted Talk su come la tecnologia dark net sta cambiando la natura dei crimini cibernetici ha totalizzato circa 3 milioni di visualizzazioni. Tra i temi di cui si occupa troviamo monitoraggio social media e metriche (compresi i periodi elettorali), cultura internet e dark net, criptovalute, tecnologie di sorveglianza, machine learning, big data e legislazioni sulla privacy. Bartlett cura anche un blog di tecnologia per The Spectator, e scrive regolarmente di come la tecnologia sta cambiando politica e società su Sunday Times, Guardian Foreign Policy e Telegraph. Di recente ha presentato una serie di documentari per BBC2, The secret of Silicon Valley, dedicati all'impatto della tecnologia sulla politica e l'economia.
È autore di
The people vs tech. How the Internet is killing democracy - and how we save it
(2018), libro sulla relazione tra tecnologia e democrazia, di
Radicals
(2017) dedicato agli outsider della politica e del bestseller
The dark net
(2014), dedicato alle sottoculture internet e tradotto in 13 lingue. Con David Omand è autore di
#intelligence
, libro che esplora l'utilizzo di internet intelligence da parte dei servizi di sicurezza e della polizia.