Jeff Jarvis
City University di New York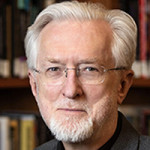 Jeff Jarvis è professore associato e direttore del Tow-Knight Center for Entrepreneurial Journalism alla City University di New York. Consulente per le compagnie del settore media e conferenziere, è consulente editoriale e partner di Daylife, una startup d'informazione. Scrive di media e informazione sul blog Buzzmachine. Fino al 2005 è stato presidente e direttore creativo di advance.net, sito di Advance Publications. In precedenza è stato creatore e direttore di Entertainment Weekly, direttore ed editore associato di New York Daily News, critico televisivo per TV Guide and People, editorialista per il San Francisco Examiner, giornalista per The Chicago Tribune e Chicago Today.
Ha scritto What would Google do? (HarperCollins, 2009) e Public parts. How sharing in the digital age improves the way we work and live (Simon & Schuster, 2011).
Il 18 novembre 2016 ha lanciato, insieme a John Borthwick, A Call for Cooperation Against Fake News.
Jeff Jarvis partecipa a questi eventi:
---
---
---