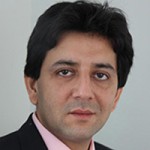 Ali Dayan Hasan è senior technical key espert per i diritti umani per il progetto finanziato dall'Unione Europea Huqooq-e-Pakistan, che ha l'obiettivo di rendere più efficienti le istituzioni pakistane che si occupano di diritti umani. In questo incarico, e nel precedente come consigliere senior per i diritti umani del Programma di Sviluppo delle Nazioni Unite in Pakistan, Hasan ha progettato e realizzato programmi di formazione e sviluppo, così come iniziative politiche per varie tipologie di istituzioni, come la Commissione Nazionale per i Diritti Umani (NCHR) e il governo della provincia pakistana di Khyber Pakhtunkhwa. Per quest'ultimo ha stilato la policy per i diritti umani del 2018.
In precedenza Hasan è stato direttore di Human Rights Watch in Pakistan (2003-14), e prima ancora senior editor di Herald (1998-2003), principale rivista politica del paese. È membro del Global Agenda Council on Human Rights (Forum Economico Mondiale) e ha fatto parte del Global Agenda Council on Pakistan. È senior fellow all'Istituto di degli Stati Uniti e research fellow al Leverhulme Changing Character of War Programme presso l'Università di Oxford.
Hasan si è laureato alla London School of Economics e al St. Antony's College di Oxford.