Adolfo Brizzi
IFAD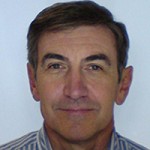 Adolfo Brizzi is currently Director in the Office of the Associate Vice-President in the Program Management Department (PMD). He supports the delivery of high-level commitments in the context of IFAD11 Replenishment, corporate strategies, new financial instruments, the delivery of PMD program of work and IFAD representation in global engagement initiatives.
He joined IFAD in early 2012 as Director of the Policy and Technical Advisory Division (PTA). In this capacity he provided oversight of the technical quality of country support programs, country policy dialogue and the pursuit of strategic and global partnership initiatives
Before joining IFAD, Adolfo Brizzi worked for 22 years in the World Bank in various Managerial and technical positions in the Agriculture and Rural Development sector, including Sector Manager for the South Asia Region. Before joining the Bank he worked 8 years with FAO.
His experience spans over Africa, Latin America and Asia. He has been involved in a range of advisory and investment-related activities covering agriculture, natural resources management, rural livelihoods, community driven development, irrigation, rural finance and agribusiness.
Adolfo Brizzi, holds a master degree in Agricultural Economics from the University of Gembloux, Belgium, and a master degree on Environmental Sciences from the Fondation Universitaire Luxembourgeoise of Arlon, Belgium.