Fares Akkad
head of media partnerships MEAT Facebook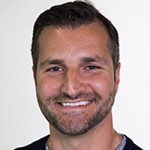 Fares Akkad è responsabile delle media partnership di Facebook e Instagram per Medio Oriente, Africa e Turchia, primo a ricoprire il ruolo per questa zona. Si occupa di vari settori, tra cui intrattenimento, notizie, sport e beni sociali. Insieme alla sua squadra lavora a stretto contatto con i partner strategici, supportandoli per massimizzare con benefici reciproci l'impatto dei tool di Facebook.
Prima di unirsi a Facebook, Akkad lavorava all'MBC Group, dove era responsabile del settore Distribution and Digital Business Development. All'MBC ha avuto un ruolo chiave nell'espansione della compagnia in settori non legati all'advertising. In precedenza, ha lavorato nel Management Consulting per Booz & Co, dove ha diretto diversi progetti nel settore Media, Tecnologia e Telecomunicazioni, ed è stato senior manager Per KPMG Advisory where he lead several projects for the firm across Media, Technology and Telecommunication. Prior to that, Fares was a senior manager with KPMG, nella sede di Los Angeles.
Laureato in Biotecnologie e specializzato in Sistemi Informativi e Finanza. Da sempre appassionato di imprenditoria e startup, per cui ha collaborato in California e Dubai, attualmente è investitore e consulente per varie startup create in queste zone. È anche attivista per la consapevolezza sull'autismo, e collabora con diverse organizzazione non-profit attive nel campo.
IJF 2018
Fares Akkad partecipa a questi eventi:
---
Fotografie