Jaroslav Valuch
project manager Factczech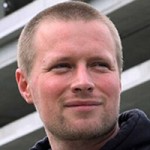 Jaroslav Valuch is an experienced practitioner in the field of media literacy, social media activism, hate violence, hate speech, and communication with crisis-affected populations. He has worked with dozens of organizations and civic initiatives in Europe, the Middle East, and Southeast Asia. He is a project manager at Transitions, a Prague-based media development organization, where he runs the organization's media literacy and disinformation initiatives, including Factczech.cz, which provides support to Czech journalists and students in the field of verification and factchecking, and a program focused on senior citizens. At Transitions, he is also project leader of Press Start, a global crowdfunding platform assisting journalists in countries where the press cannot work freely. Since 2005, Jaroslav has been working closely with the One World in Schools Program of the People in Need organization on the implementation of media literacy into the educational curriculum.
Jaroslav is also a co-founder of the Institute for Social Inclusion where he oversees hate violence and extremism-related programs. He contributes to the Budapest Centre for Mass Atrocities Prevention as a senior researcher and recently led a nationwide communication campaign focused on monitoring, awareness raising, and mapping of hate-motivated violence and hate speech organized by The Office of the Czech Government.
In 2009 Jaroslav worked in Burma as a humanitarian and capacity-building projects coordinator before joining the Ushahidi Haiti earthquake deployment and later becoming the field representative in Port-au-Prince. In 2010 Jaroslav was a Fulbright Fellow at the Philip Merrill College of Journalism at the University of Maryland.
Video